Cup or Cone?
Sweets, Ice Cream, Smoothies & Juices
Tickle those sweet buds with colorful, mouthwatering artwork to complement your tasty menu offerings. Our delicous and appetizing colors will guide those craving eyes to your feature of the day.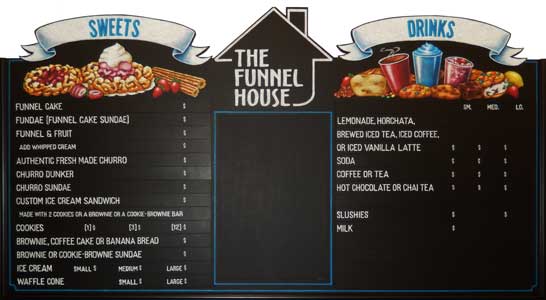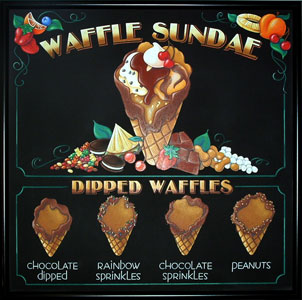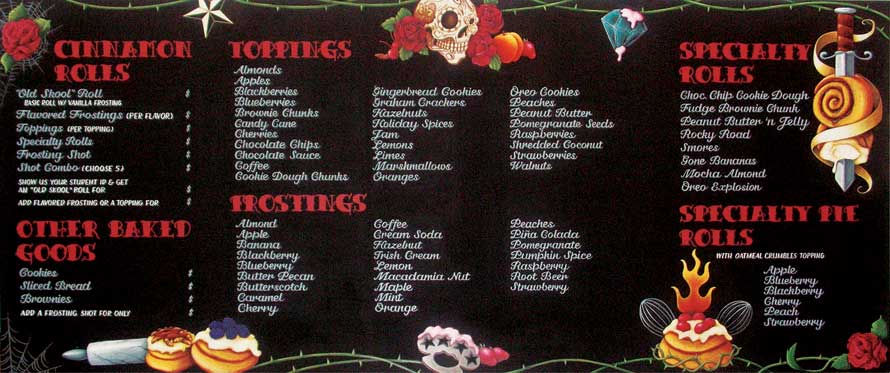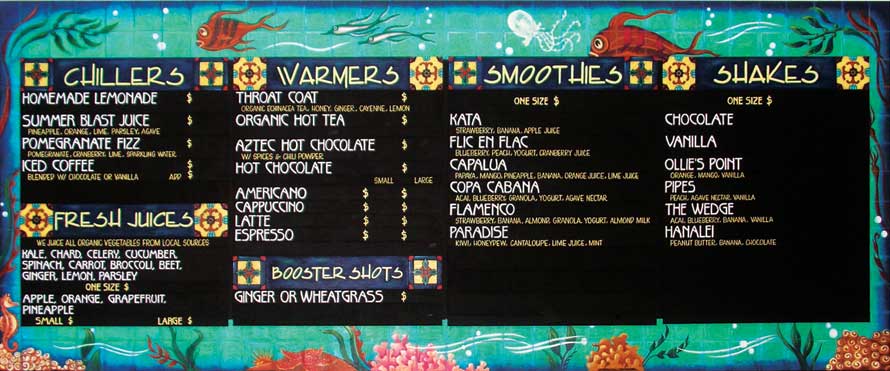 Coffee Anyone?
Coffee, Smoothies, & Juices
Looking for sterile, dull digital displays? How about the typical plastic, cheapy throwaway signs...that's not really us. We can help you do so much more.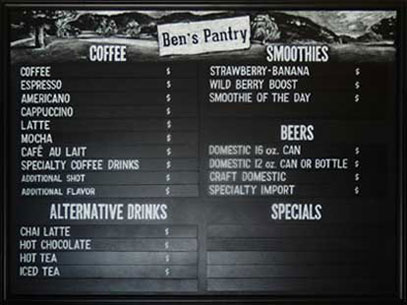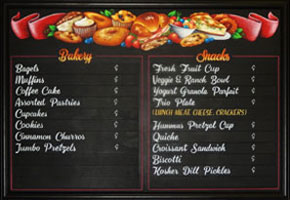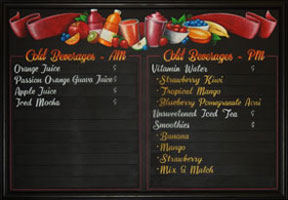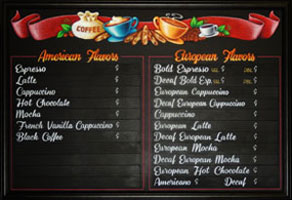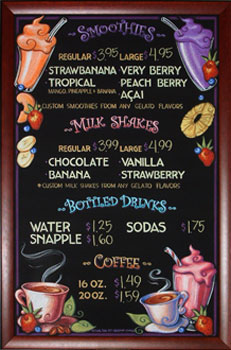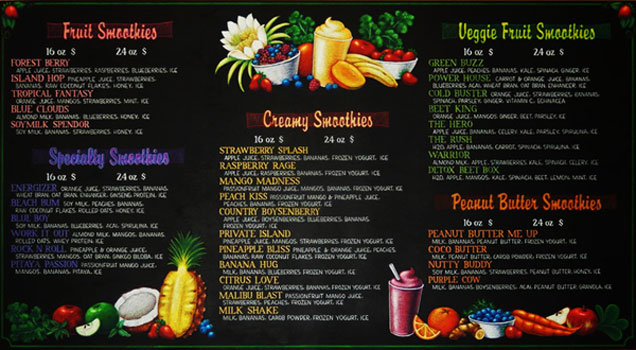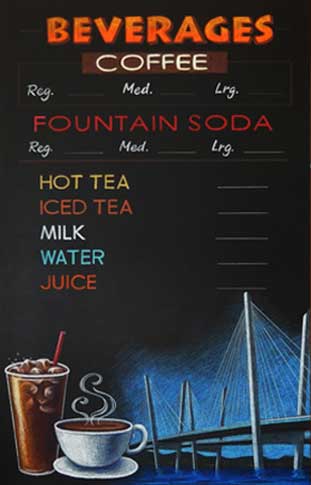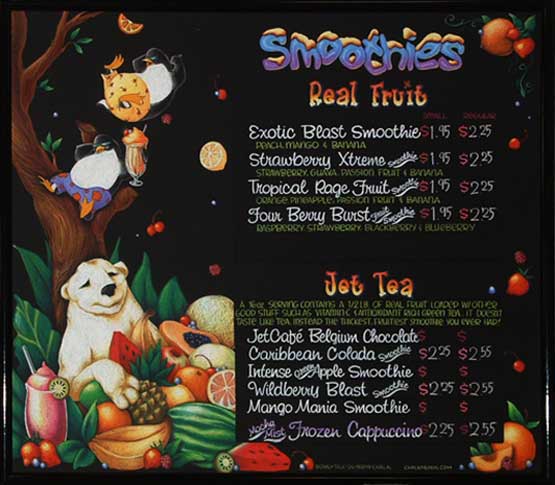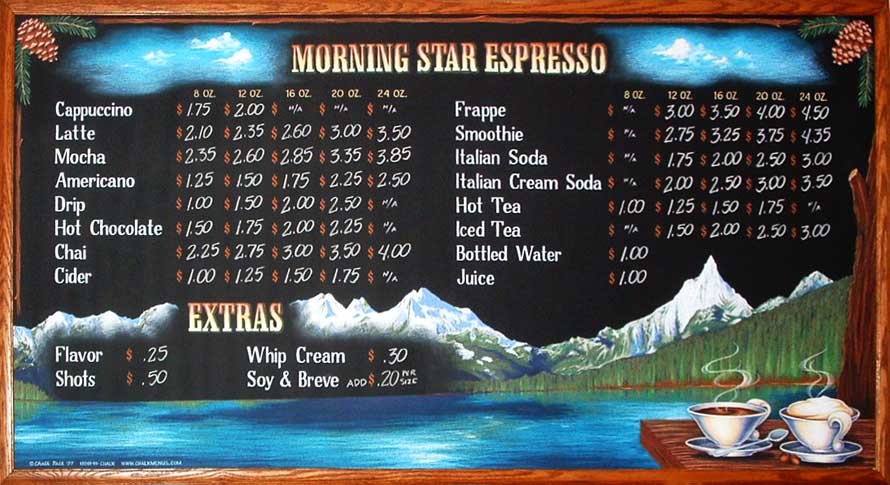 Last Call!
Our Libation Offerings
Here are some samples to quench your thirsty customers.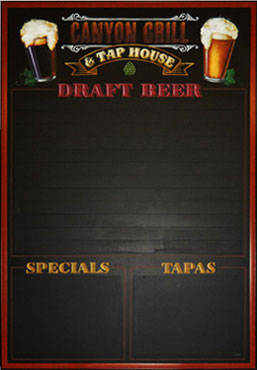 Order Info Request
Copyright 2017 Creative Custom Menus dba Chalk Talk Toll Free 844-MY-MENUS